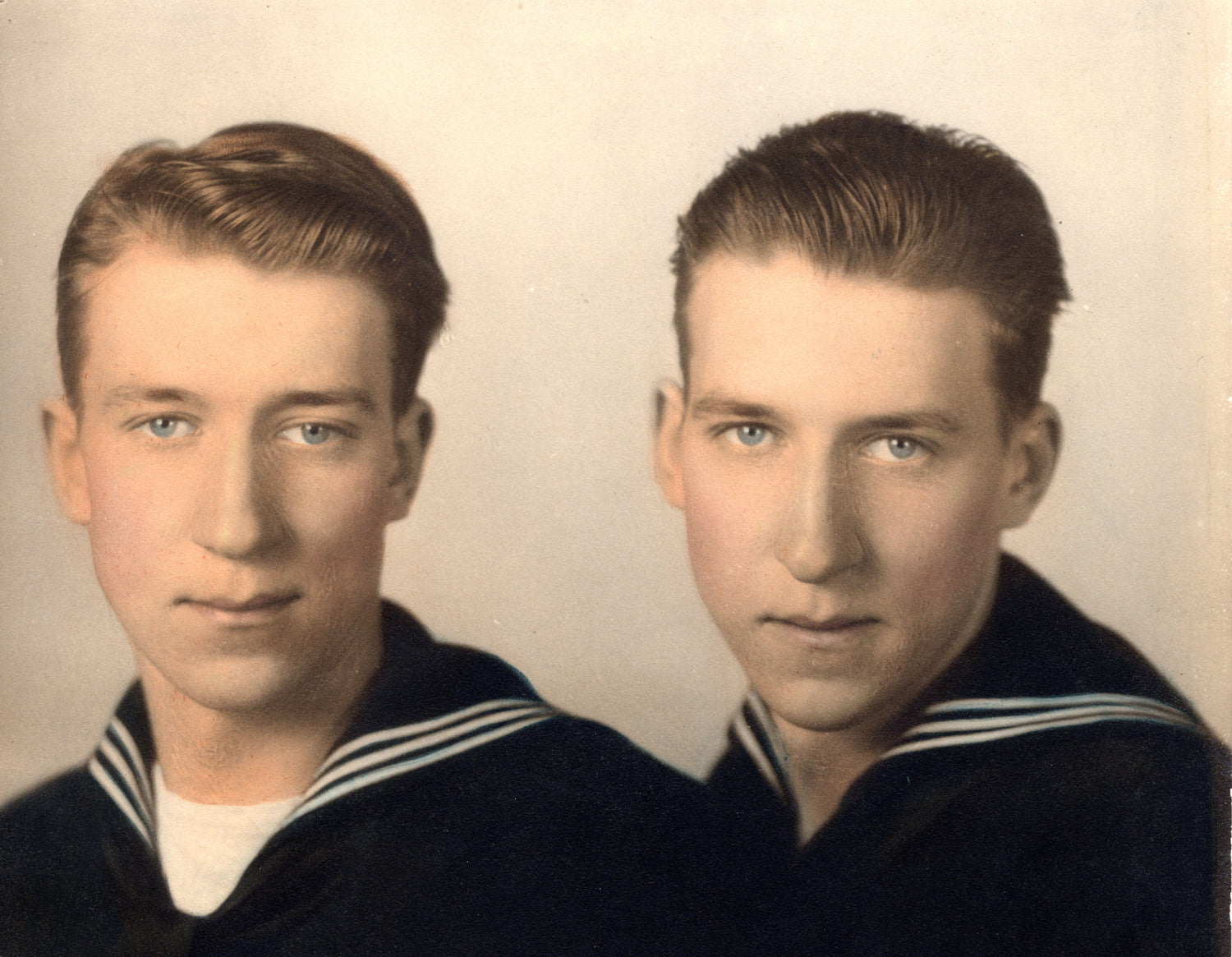 They Made the Ultimate Sacrifice
So that others, around the world, might live in peace and freedom. The Pieper twins from Creston, Nebraska were inseparable growing up. So when a recruiting officer said they couldn't serve together on the same ship, they would have none of it. They died that way, together, and are buried today, side by side, at the Normandy American Cemetery. Read these and so many other stories of brothers in our new book, Brothers in Arms.
Buy the Book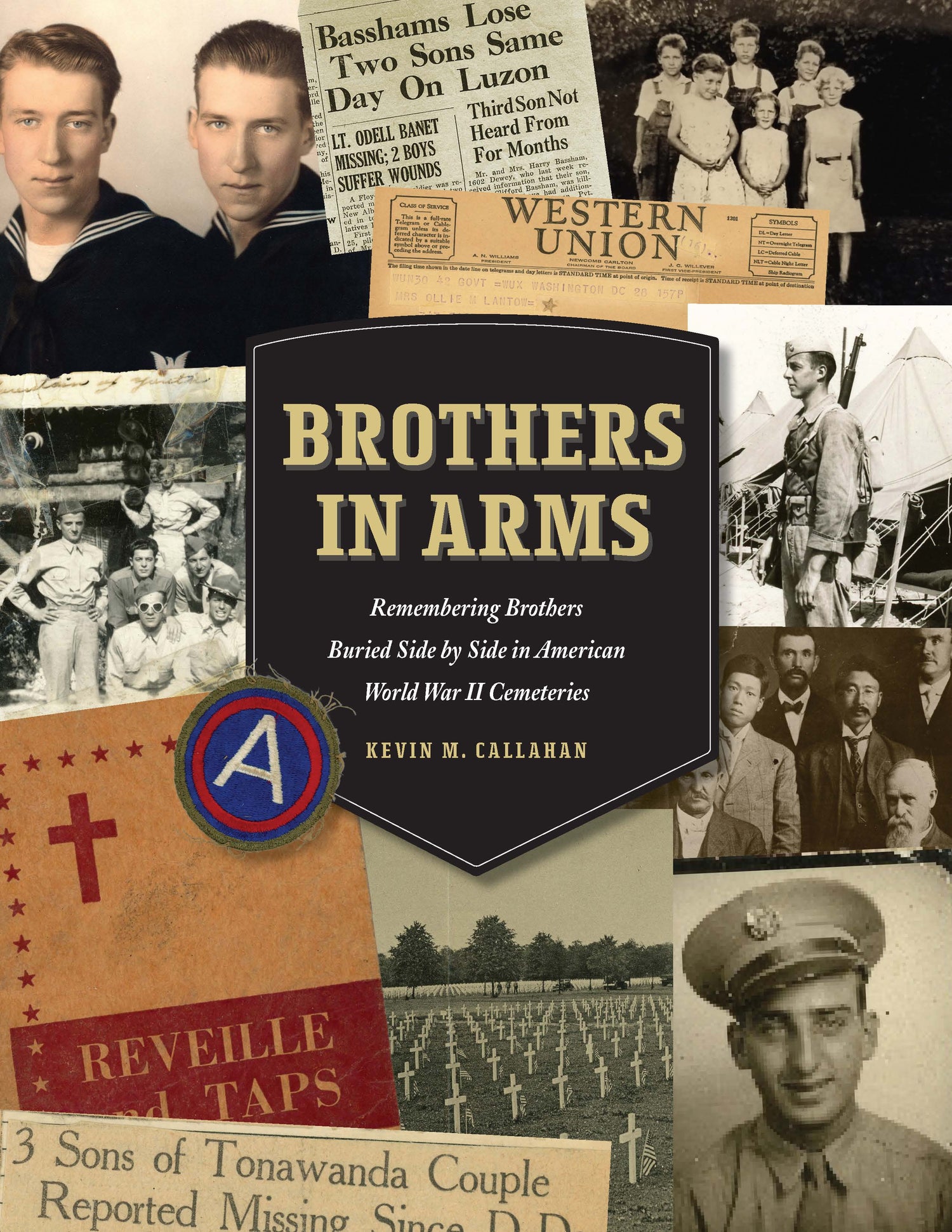 Now in Print!
Winner of the Bill Fisher Award for Best First Book (nonfiction), Brothers in Arms Tells the stories of brothers buried side by side in American World War II cemeteries.

Featuring over 700 original photographs and other historical artifacts collected from the families who lost these brave brothers, Brothers in Arms takes the reader on a visual and narrative journey —of America in the first half of the 20th Century, of World War II, and of these solemn resting places — all through the stories of these heroic brothers. 
Buy the Book
Book Reviews
"A stirring portrait of bravery and sacrifice, Brothers in Arms offers an emotional, heart wrenching perspective of World War II."

Read Review Here

"Reflective and thought provoking, this is a worthy entry on any WWII buff's reading list."

Read Review Here

"An original and often affecting perspective on one of the major wars of the 20th century."

Read Review Here
An Introduction to Brothers in Arms
Book Awards
Independent Book Publishers Association (IBPA)

WINNER of the Bill FIsher Award for Best First Book (nonfiction) as part of the annual IBPA Ben Franklin Awards

Independent Author Network (IAN)

WINNER of an Indepedent Author Network (IAN) Book of the Year Award in the category of Nonfiction: History

Best Indie Book Award (BiBA)

WINNER of a Best Indie Book Awarrd (BIBA) in the category of nonfiction