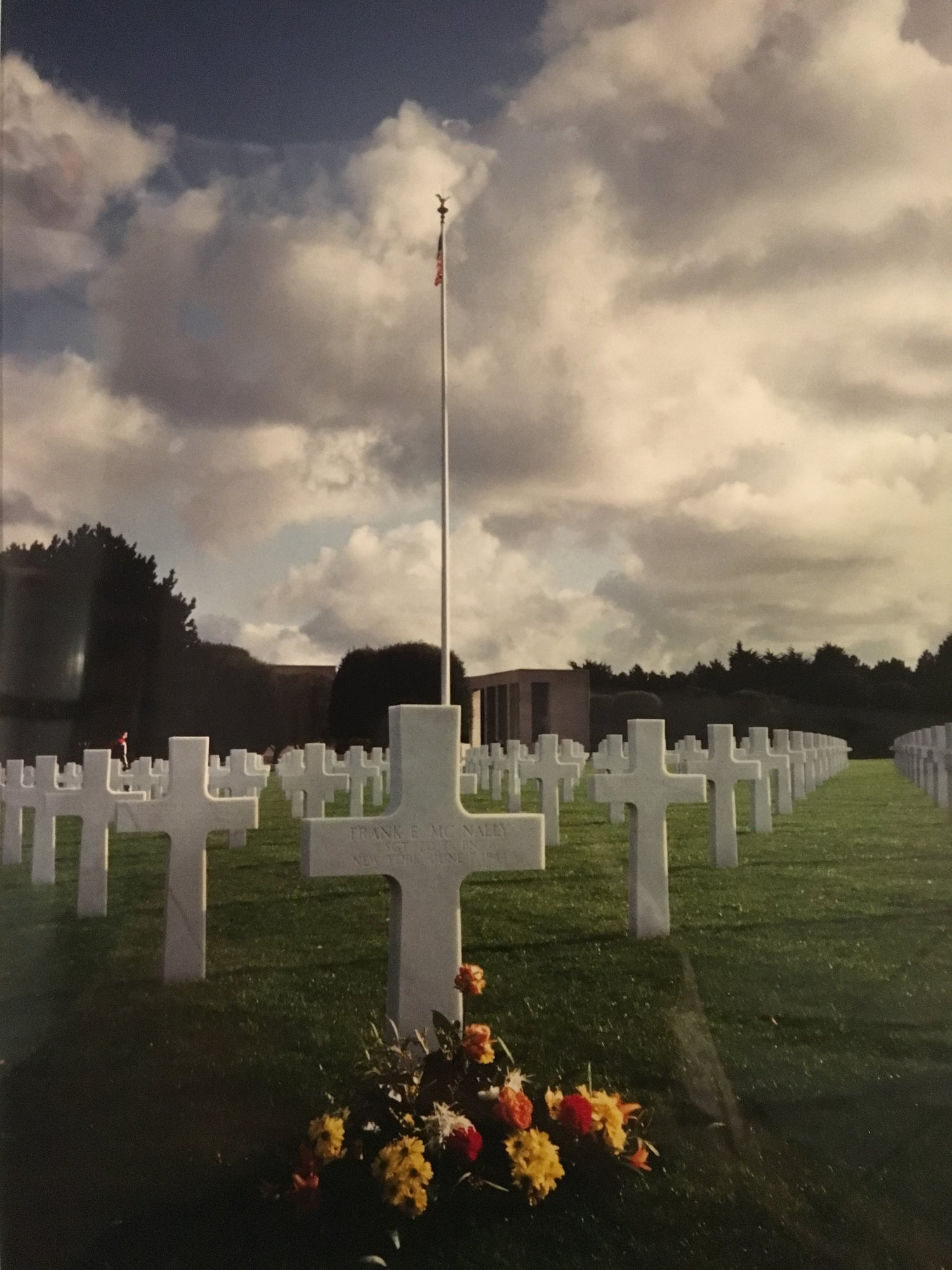 Inspiration - 1991
After college, in the summer of 1991, I was backpacking through Europe and visited the American cemetery at Normandy. It struck me. I captured this photo of Sergeant Frank McNally from New York and I thought to myself, "He was probably about my age at the time he died and it is only through the sacrifice of people like him that I am able to travel through a free and prosperous Europe some 50 years later."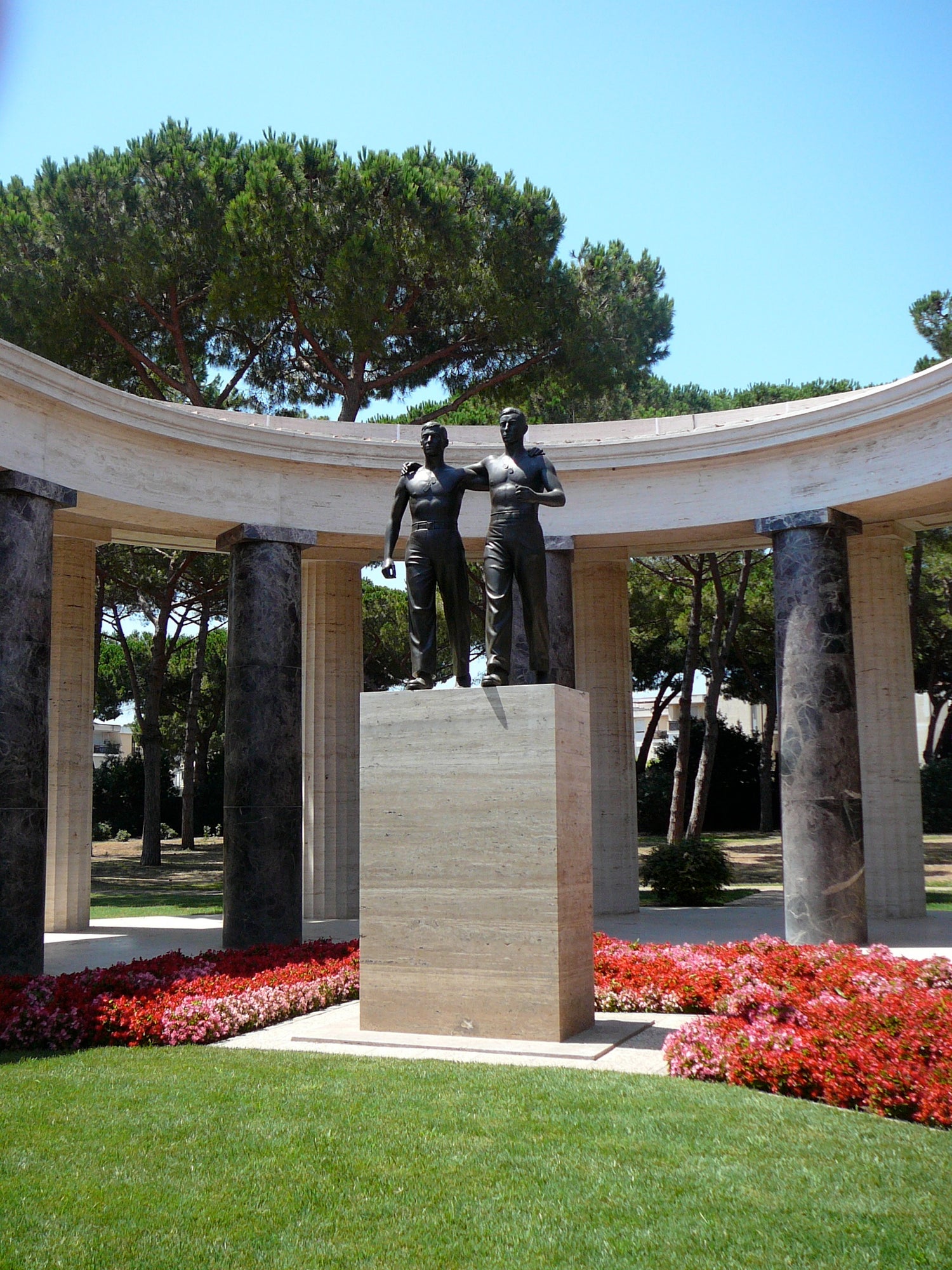 Inspiration - 2009
Then, in 2009, I was traveling in Italy with my wife and three young sons and we went to the Sicily-Rome American Cemetery near Anzio. I captured this photo of the main stature there of a soldier and sailor walking arm in arm. The statue is titled, "Brothers in Arms."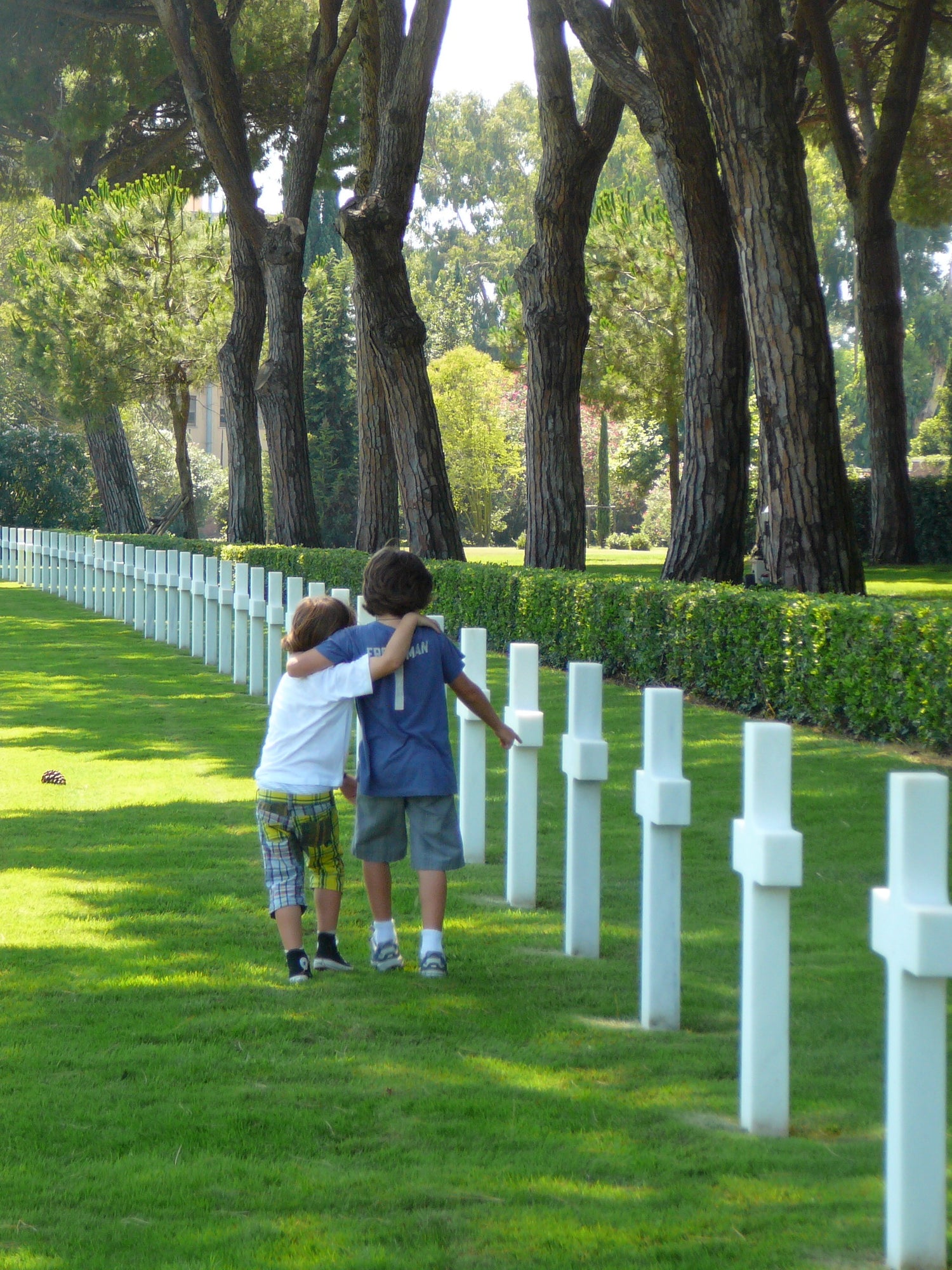 "Brothers in Arms"
I then captured this unscripted photo of my two oldest boys, Max and Finn, walking arm and arm through the gravestones.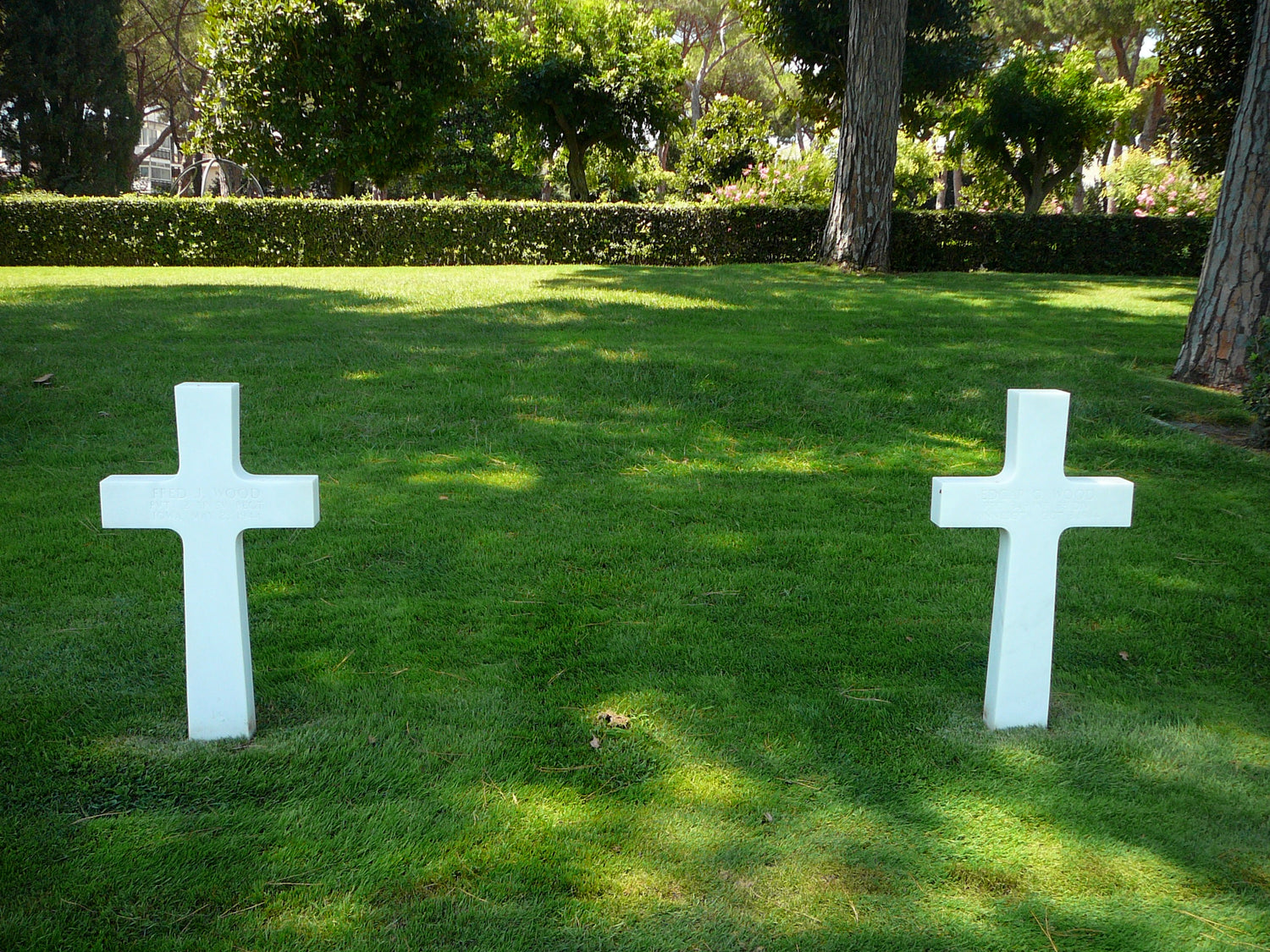 Brothers Buried Side by Side
Next, we came across this, the burial site of Fred and Edgar Wood, two brothers from Iowa buried side by side. The cemetery superintendent explained to me that that the American government and military had a policy of burying brothers next to each other after the war, often at the request of the family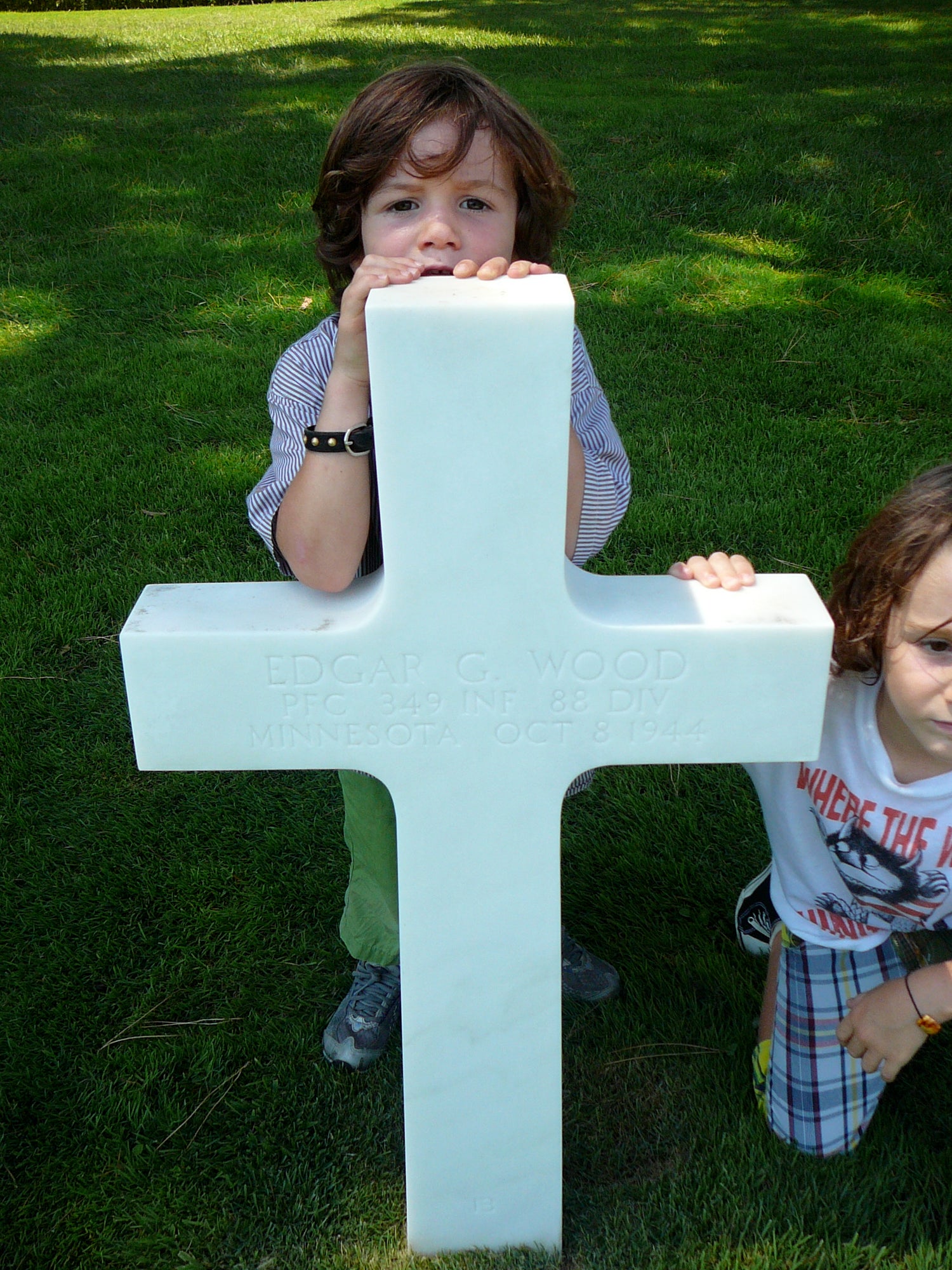 Resting Forever Together
As the father of three boys, I found the image of the two boys resting forever together to be especially poignant. No longer was I putting myself in the shoes of Sergeant Frank McNally, but in the shoes of the parents of the Wood brothers, and so my others, who lost these sons. It inspired me to find and tell the stories of all these brothers.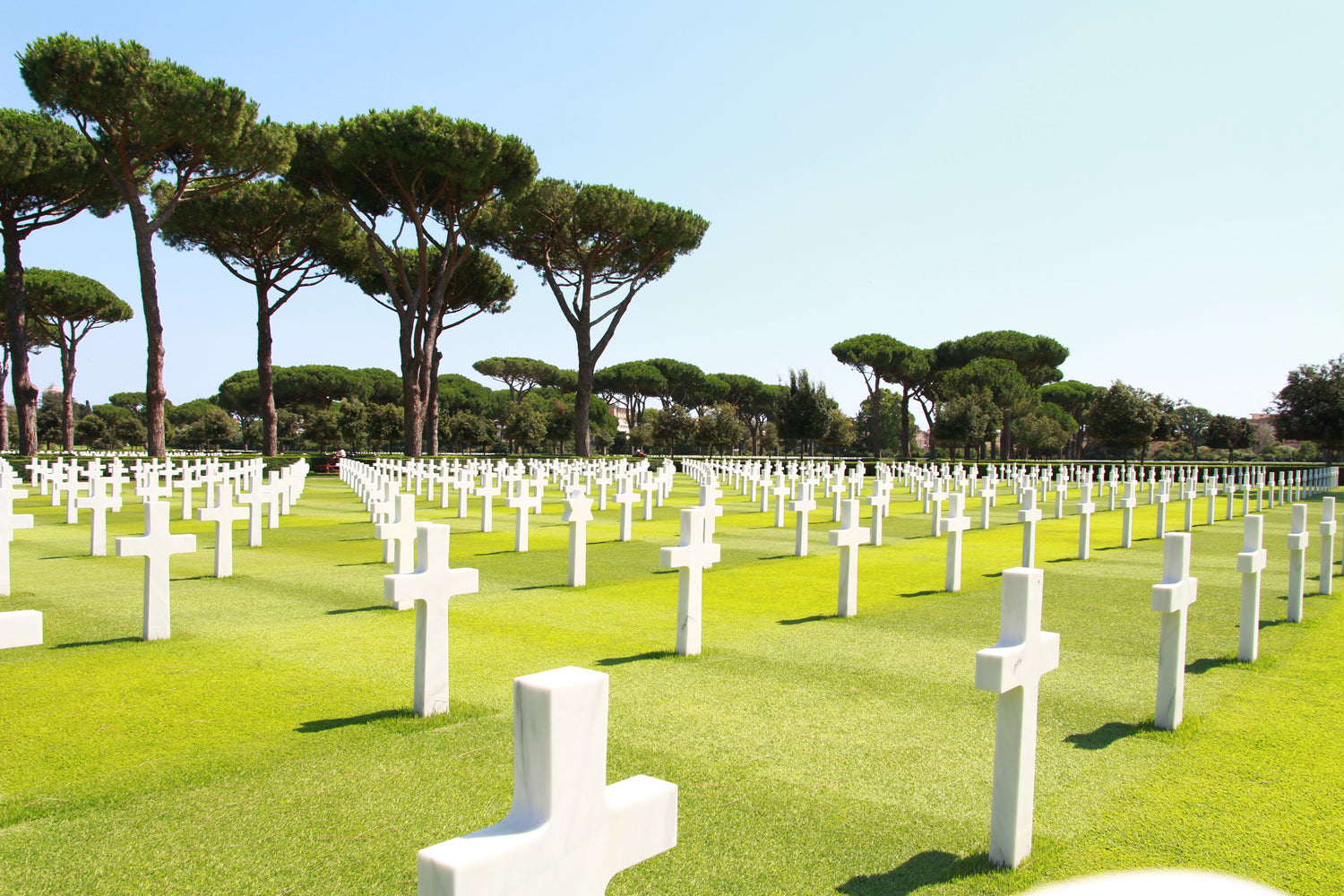 American Overseas Cemeteries
Over 90,00 fallen service members are now buried at one of 14 permanent American WWII overseas. In about 250 cases, two brothers are buried side by side. In just one case, three brothers rest that way. If you ever get a chance to visit any of these cemeteries, they can't be missed.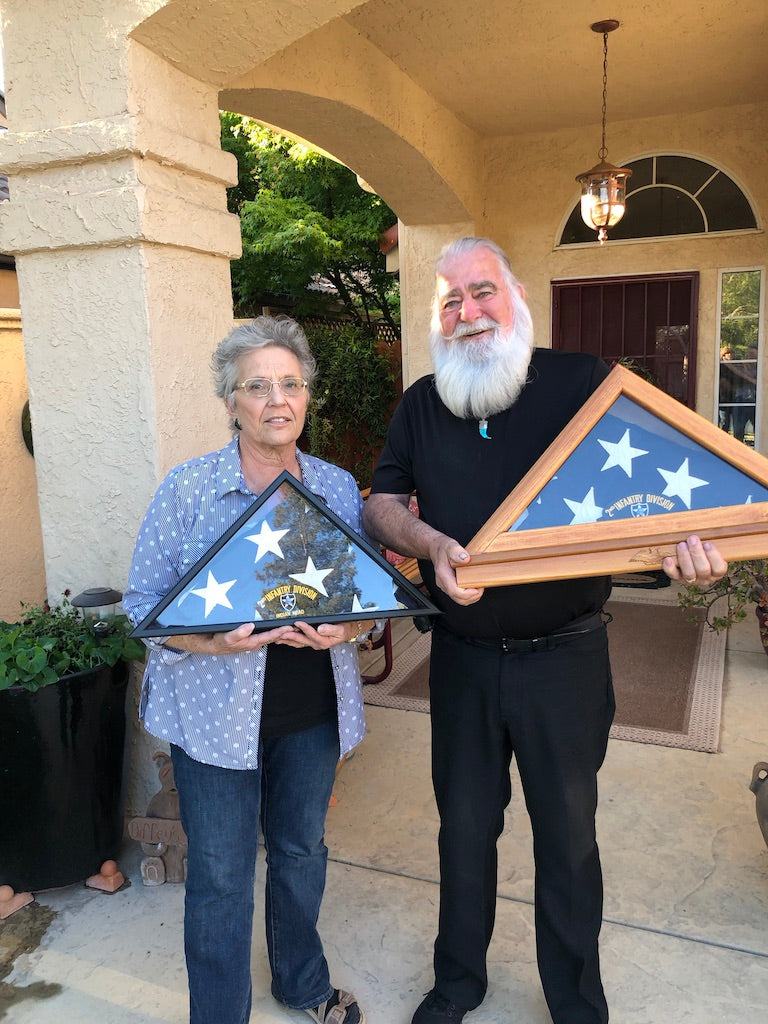 The Families who Lost these Brave Brothers
I traveled to 35 states to meet with the family members who lost these brave brothers to collect old photographs and other historical artifacts. (The book includes over 700 of them) I also wanted to to hear, firsthand, the stories of these brothers. Thankfully, I completed all of this just before Covid set in. These were emotional visits. The loss of these brothers had a profound impact on these families, one that still resonates 75 years later.
Buy the Book